Today's post is going to be short and sweet because I am going to be super busy today and have to get a move on early. Yesterday saw the completion of my chalk board wall for my booth and today we start moving stuff in. I have to go up to where I currently have items in a case to empty it out and then I have to take it down to the new antique mall. Thankfully The Mom will be watching Little Dude and the Husband will be helping me, so it shouldn't be to bad.
So I found this shop called
KitchenKel
while poking around on Etsy the other day and just about died.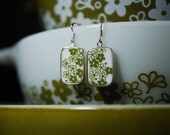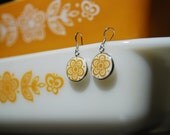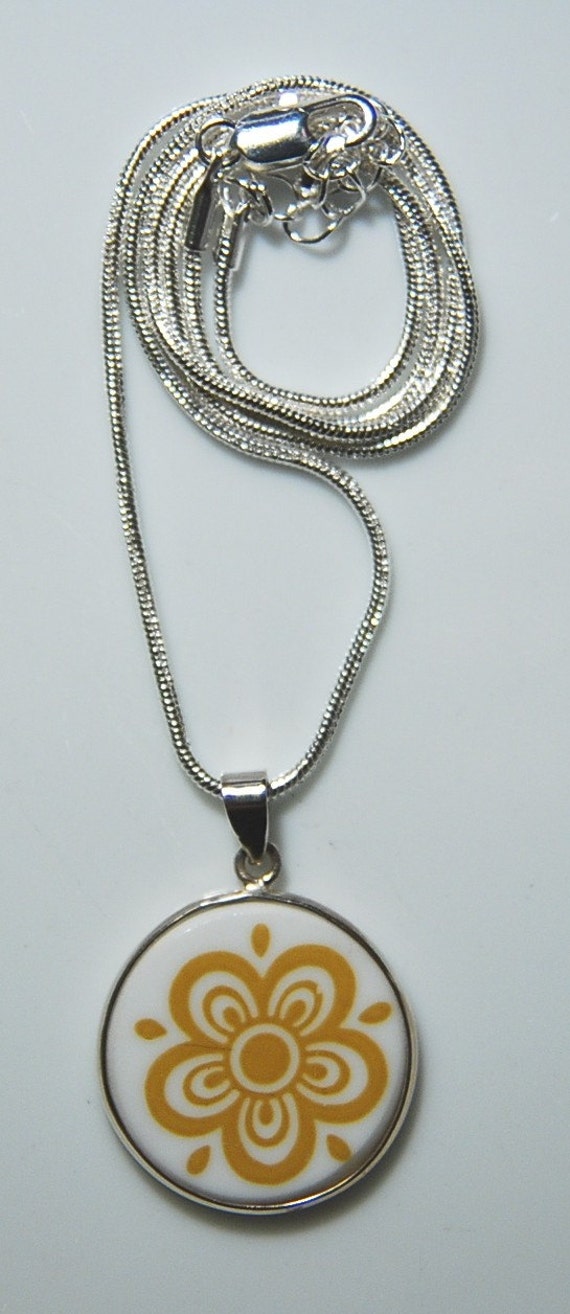 I know what I am asking Santa for for Christmas! She makes jewelry out of Corelle plates that have the same patterns as Golden Butterfly and Spring Blossom!
I certainly don't wish any ill will on a piece of Pyrex, but can you imagine a Butterprint necklace? Sigh, it would be beautiful....
On a sadder note, The Mom had to put her little Buster dog to sleep yesterday. He was 12 years old and the first dog we ever had. He was sweet and full of life wanting nothing more than to be part of the fun. I will miss him a lot but I know that he led a very happy and full life. Rest in Peace little buddy!
Buster and my little brother.