If you're a regular reader, then you probably already know that I'm a proud Colorado girl, born and raised. I love my home, so this week I wanted to honor my lovely state and share some vintage souvenirs I totally
need
!
I already have a lot of vintage local postcards, but a few more couldn't hurt! These are of Garden of the Gods, a local park 15 minutes from me. Isn't it beautiful? I'm a lucky chick!
Have you ever visited Garden of the Gods?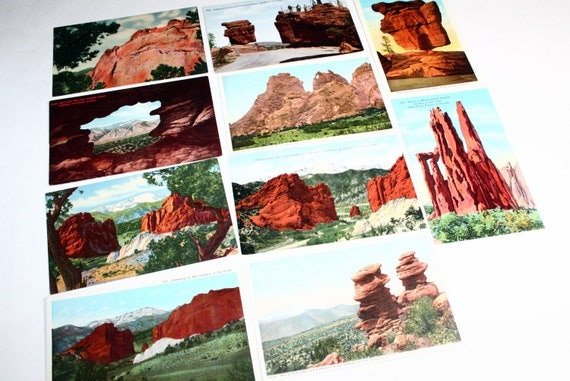 The Royal Gorge Park was pretty much destroyed in a pretty nasty fire a few weeks ago, but the bridge is still there. This oil painting is a fabulous depiction of it from the 30's or 40's.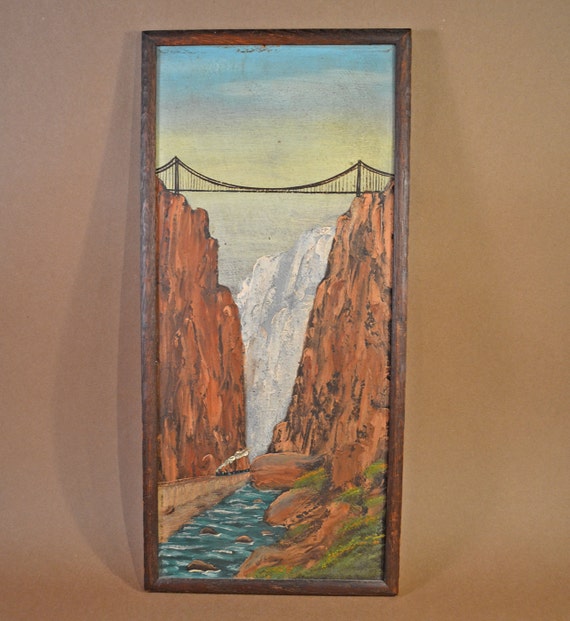 A super cool 80's t-shirt. I love the lettering on it.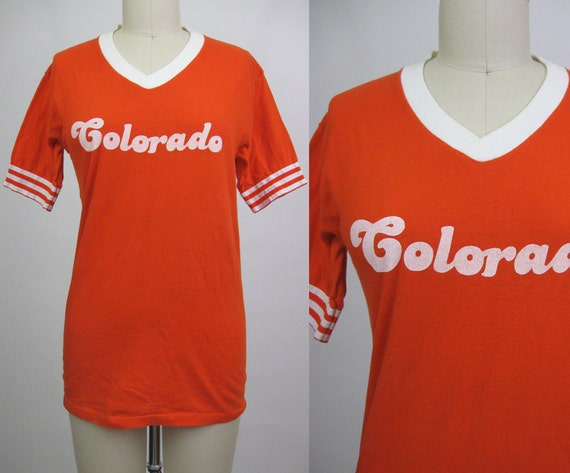 The geology dork, as well as the vintage graphics lover in me covets this book.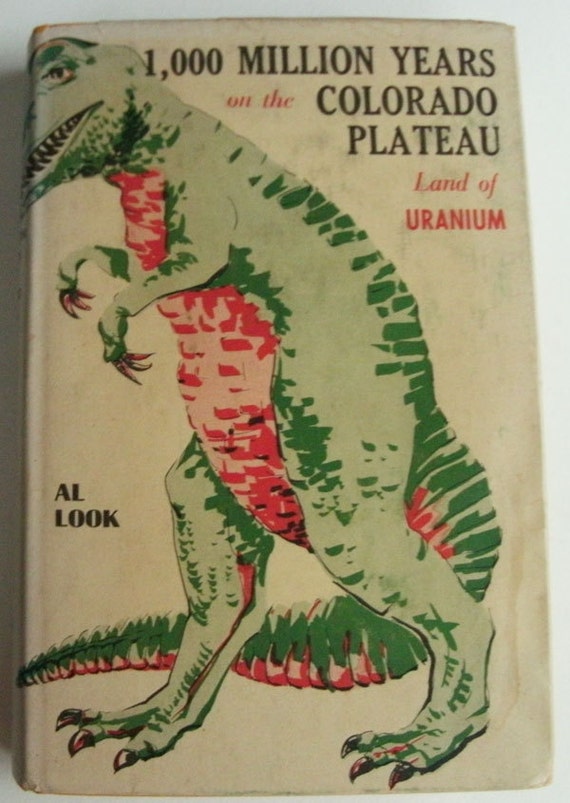 This collapsible cup is the most tempting thing I've run into while writing this post and I'm not totally sure why. It's just neat.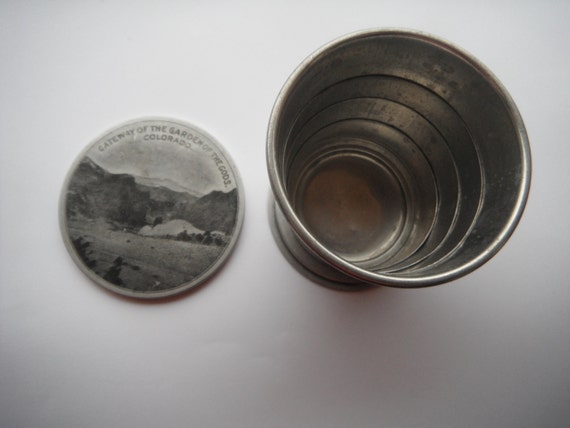 And last but not least, a great little pennant collection. I can't believe I don't have any of these places represented in my collection. All of these attractions are within 20 minutes from my house.
Have you ever been to any of these places?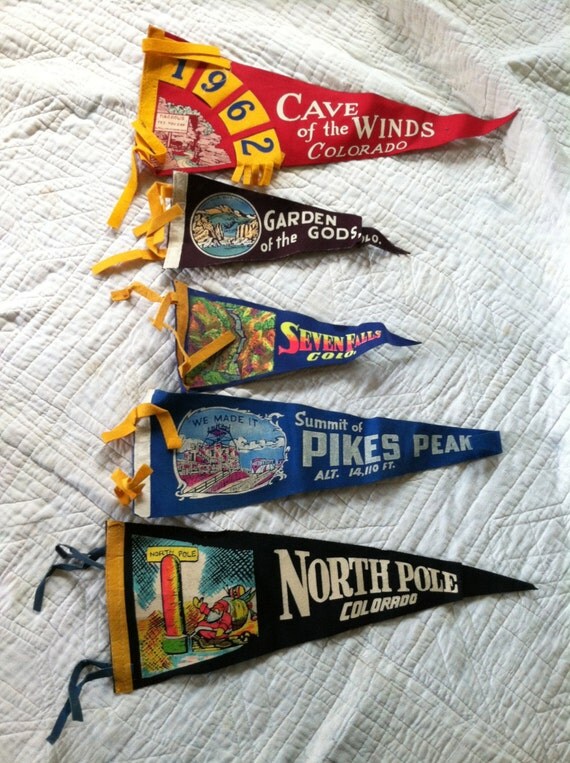 They would fit perfectly with my collection!
Linking up for
Rednesday
.