Lately I've been itching for Cathrineholm enamelware in the iconic Lotus pattern. I have
one piece
that I found last month, but I'm greedy and want more! : ) Right?! I know, I know -
WAKE UP
Melissa! As most of you know, this stuff is wicked pricey and kind of hard to find, so for now I will probably just be fantasizing.
This
blue plate
would look lovely with all my Pyrex. The little giraffes are pretty cute too!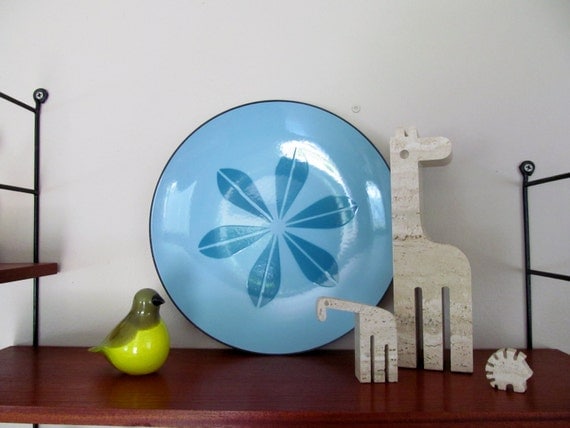 Oh my goodnessgracious! I would use
these
everyday with rubber coated baby spoons.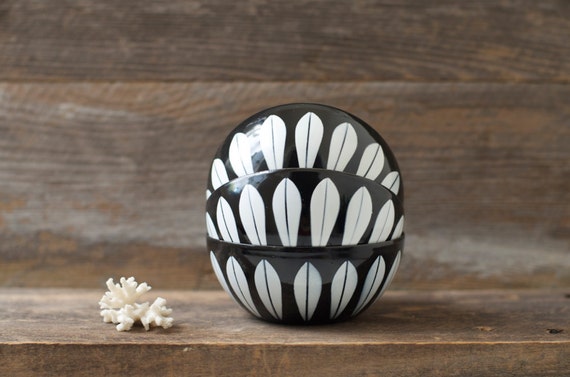 This one is from
MidModMom
's shop. Seriously, I have a birthday coming up! : )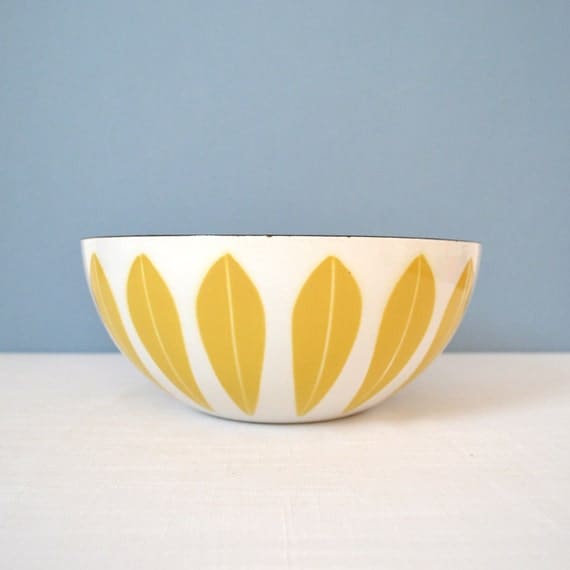 While those are fabulous, the prices on all of them are WAY out of my budget, so maybe a few posters would do.
This one
sums it up perfectly! I wonder if they would print it in turquoise instead of red...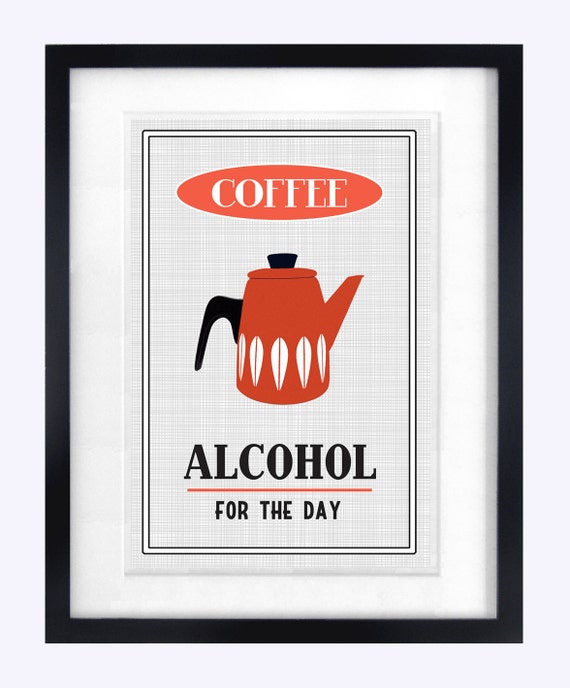 This one
is cute too. I love those colors.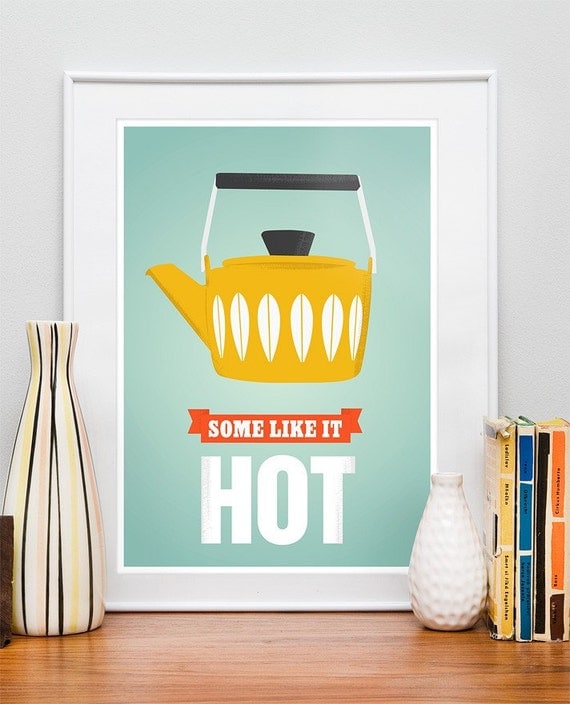 Not Cathrineholm inspired, but
this poster
is awesome too so I'll include it. It's probably the closest I'll ever get to that chair!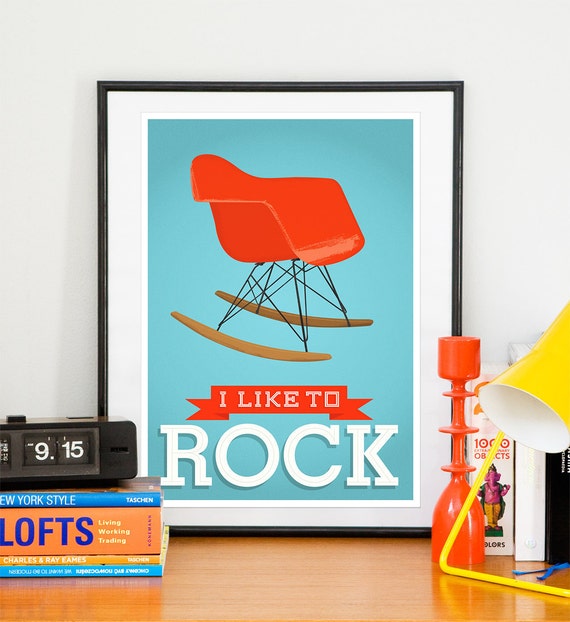 Do you collect Cathrineholm?
I was thinking about it earlier, and I think my Mother-in-Law uses a large blue bowl pretty much every day. I'll have to check it out when we go visit in October!